TRUSTEE of OHIO C.O.P.S.

___________________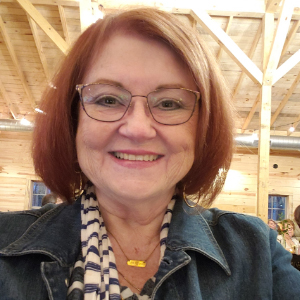 Brenda Johnson-Flugum

Southwest Trustee


PROFILE

Brenda Johnson-Flugum became a survivor on June 27, 1983 when her husband, Officer William L. Johnson of the Springboro Ohio Police Dept. while out of his vehicle investigating two individuals walking on the highway, was struck and killed by a drunk driver. Together they share six children, Bob, Sherry, Karen, Ric, Syndra and Billy. In 1984, she was invited and attended the National F.O.P. "National Law Enforcement Memorial" service in Wash. D.C. On May 14, 1984 she attended the first National Police Survivor's Conference where she and 110 fellow survivors birthed and chartered the organization National Concerns of Police Survivors (COPS). Being a charter member and seeing the impact C.O.P.S. has had on so many lives over the years, continues to fuel her desire to keep sharing love and hope, letting her blue sisters and brothers know they will never be forgotten and are forever family. She served as the first secretary of the OH COPS Chapter. She obtained an Associate Degree in Theology with an emphasis in counseling and is very active in the ministry of helps. She and her current husband Manie, a retired U.S. Postal Worker, are very active in their local church. They love working together helping their blue and blood family wherever needed, but most of all, they love spending time spoiling their grandchildren.