photo credit to Adam Cairns
The Columbus Dispatch
May 4th - Memorial Ceremony

Board members attending OPOTA event. Thank you Attorney General Yost for a very meaningful speech.
___________________

Recent Events
___________________

Ohio holds three major events a year. Cincinnati was the destination for a Murder/Mystery dinner bash. This event was audience participation. Not one person in our group was able to identify the culprit. So the morale of this tale…. Don't expect Ohio survivors to handle unsolved mysteries.
SPECIAL THANKS
Tri-County Ohio Roughnecks
For all the hard work organizing the Marty Martin Memorial Poker Run - FCSO Badge #745 EOW: 09/06/2008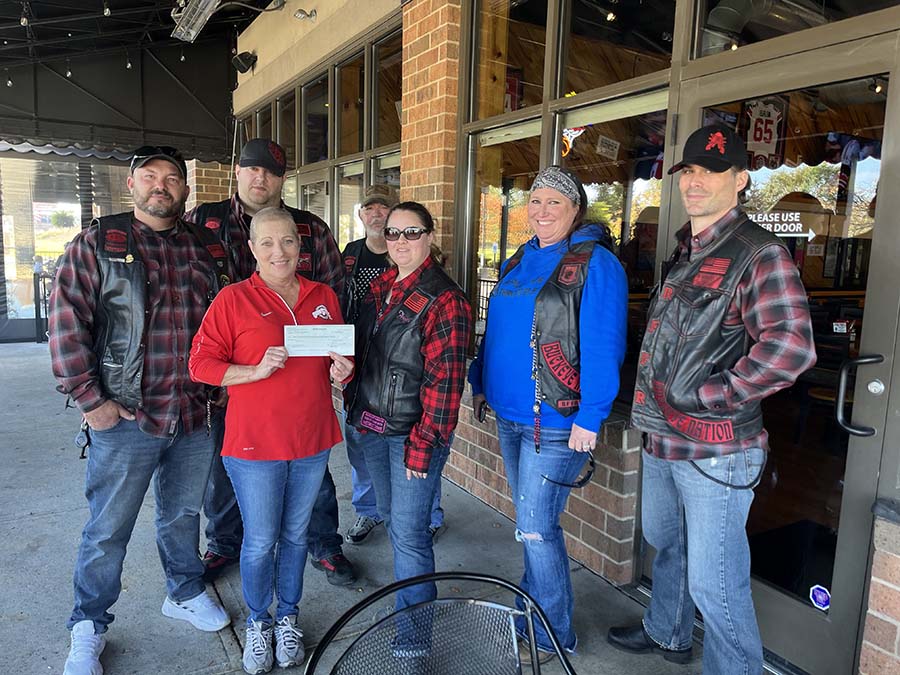 ___________________


EVENT VIDEOS
Ohio Peace Officers' Memorial Ceremony 2021

(full program including Honor Roll Call)
Homestead Tax Exemption
to Surviving Spouses of Safety Officers Killed In The Line Of Duty


On October 16, 2020 Governor DeWine signed House Bill 17, Sponsored by State Representative Timothy Ginther. This expands the Homestead Tax Exemption to Surviving Spouses of Safety Officers Killed In The Line Of Duty.
Homestead Application DTE 105K


___________________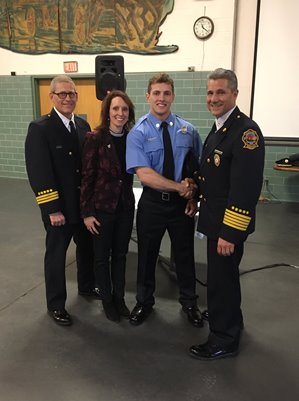 THE LEON LEGACY


Father, husband, policeman, alumnus.
In all his life's roles,
Wayne Leon '86 was a Man for Others..

As the lights on the emergency vehicles flashed, thousands of people lined the streets of Cleveland to pay tribute to Wayne Leon '86, a Cleveland Police Officer who was
killed in the line of duty on June 25, 2000.

>> ignatius.edu: news
Rebuilding shattered lives of survivors and co-workers affected by line-of-duty deaths.


HANDS-ON PROGRAMS
For more than three decades, C.O.P.S. has provided comprehensive Hands-On Programs that cater to more than 51,000 survivors and their families over 50 chapters nationwide. Whether it is offering grief counseling to participants or providing peer support and additional resources, C.O.P.S.' objective is to support each survivor in their journey to recovery.

C.O.P.S. knows that in the wake of a line-of-duty death, many lives are affected. Whether you are the spouse or child of an officer, a parent or sibling, an aunt or uncle, cousin, in-law, grandchild, significant other, or even a co-worker, there is an inherent need for a safe space to grieve and to process the feelings and memories surrounding that loved one. Our programs are designed to allow participants to do just that. With twelve Hands-On Programs, C.O.P.S. provides retreats specifically formatted to support the survivors as they learn to cope.


Visit: Concerns Of Police Survivors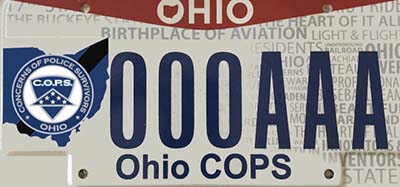 ORGANIZATIONAL PLATES


Ohio Concerns of Police Survivors has had personalized license plates for many years. Previous Chapter Board Members worked hard to get this approved by the legislature which the BMV has available. There is an additional fee over the regular registration that goes to Ohio C.O.P.S. quarterly. This is substantial revenue which goes to fund our first year survivor families to National Police Week as well as sending other survivors to their Hands-On-Programs.

Please consider purchasing these special plates.
Visit: bmv.ohio.gov