SOUTHEAST TRUSTEE of OHIO C.O.P.S.

___________________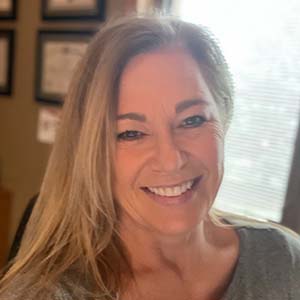 Martha "Marty" Lambert

Southwest Trustee
swtrustee@ohiocops.org


PROFILE
Martha "Marty" Lambert became a Surviving Mother on January 12, 2019, when her only child Christopher Lambert, an Illinois State Trooper, was struck and killed by a vehicle.

The pain of losing a child is immeasurable, but there is hope. Our family was grateful to have C.O.P.S. by our side before, during and after the Funeral, in both Illinois and here in Ohio. Early on I knew that my son would want me to move forward and be strong for his wife and their 2 children, one born 7 months after his death. The bond we experience as a family is very strong and being a grandmother fulfills a lot of the emptiness.

My goal is to bring kindness, HOPE, support, understanding, and love to our survivors as well as supporting our current law enforcement officers. In addition to serving on the Ohio C.O.P.S. board, I am also a part of our local "Back The Blue" and The Miami Valley Crime Prevention Association.